Portable closets: Secrets and lives in Britain since gay liberation
Public keynote in connection with International workshop on the Politics of Family Secrecy,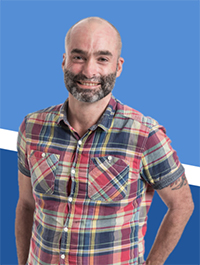 The double life and the closet tend to be associated with a time before the partial decriminalisation of homosexuality in 1967 and the Gay Liberation Front call to 'come out' in the early 1970s. Though the social and cultural terrain in Britain has certainly shifted, this lecture shows how and why various kinds of secret have continued to matter to many queer people and have made their lives liveable. Based on new research and interviews for the recent Queer Beyond London project, Matt Cook looks at how people's backgrounds, families, and the places they live have made a portable closet a comforting, desirable and even enjoyable queer space in the years since gay liberation.
Matt Cook is professor of Modern History at Birkbeck, University of London. He is the author of London and the Culture of Homosexuality (2003) and Queer Domesticities (2014) and was principal investigator on Queer Beyond London (2016 – 2018).
International workshop on the Politics of Family Secrecy
University of Copenhagen, January 27 – 29, 2021
In this workshop we examine the historically contingent politics of family secrecy from a variety of angles, exploring individual cases as well as broader theoretical and ethical issues pertaining to the study of secrecy. The workshop is organized by the project The Politics of Family Secrecy and is funded by the DFF, the Independent Research Fund Denmark. 
Please join us for Matt Cook's keynote, which will be free and available to the public via zoom: https://ucph-ku.zoom.us/j/62486953126